"03. Cheese Fries" - free download on Bandcamp
I asked a bunch of my fellow musician friends to come up with responses to
My 3 Addictions
and/or to specific songs, hence the
Toby Goodshank
and
Thomas Patrick Maguire
blurbs above.
John from
The Telethons
volunteered a few
Robert Christgau
-style song reviews. (By which, I mean they are short capsule reviews, like Christgau writes; not ill-considered, pompous, and usually wrong reviews, like Christgau writes.)
Here what John thinks of "Cheese Fries":
"I don't eat cheese fries, and I'm not sure if this song has changed my opinion of them, but I'll be damned if this isn't one of the catchiest songs about food I've ever heard. The whole 'giving them as Christmas presents' seems like a particularly perverse gift idea, now that I think of it."
The writin'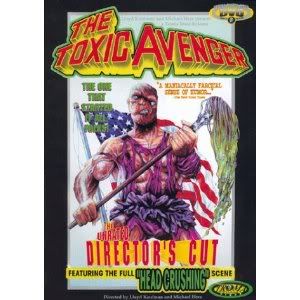 Like some of the other songs on this album, this little number comes straight out of my experience working at
Troma Entertainment
, the movie company who brought you
The Toxic Avenger
movies,
Surf Nazis Must Die
and the
South Park
guys' first movie,
Cannibal! The Musical
.
I worked for Troma for about a year and a half as the DVD production manager and head video editor (I was an intern for them during my NYU days before that, and somehow I still decided I wanted to work there).
One thing remained constant during my time at Troma: unhealthy lunches. Nothing like wandering down to the nearby cheap Mexican place, all-you-can-eat Indian (the all-you-can-eat being the unhealthy part), Wendy's, or Pluck U, and trying to refrain from eating shit (I mean that figuratively, despite the fact that there is feces in fast food).
Sometimes -- like when one works around 50 hours a week for a salary that winds up equalling less than minimum wage, editing bonus features for movies about heroin-addicted fetuses and zombie comedies -- one must revel in fast food's sweet, sweet shit. And so, in addition to sauce-soaked chicken fingers dipped in blue cheese sauce, one forgoes standard dietary logic and also gets cheese fries.
After one day where a goodly portion of lunchtime chatter had been taken up with the subject of some particularly cheesy fries I had purchased and consumed, I went home and started messing around with a kind of bluesy-sounding chord progression I had already hit upon and just decided to sing the phrase "Cheese Fries" over it. The lyrical brainstorming continued from there.
I've sort of been surprised at how well-received "Cheese Fries" is when folks hear it in live shows or hear the stripped-down solo recording of it on the
The Very Best of Elastic No-No Band So Far
. I've always thought of it as a throwaway, but (as with our song "Let's Fuck") what seems to me a silly throwaway turns out to be goofy enough and simple enough to get stuck in folks' heads.
And I guess it connects with people's own feelings about food. As Major Matt has said on a few occasions: "The song's right. They do make no sense."
The band
In late 2005, after becoming enough of a recognized regular at the Antihootenanny open mic, I started playing shows at Sidewalk Cafe. And at these shows, for at least a couple numbers, I would try to use some of the fellows I met at Sidewalk to flesh out the tunes: Preston Spurlock (left, in the picture at right), who now mostly plays bass, although he has played keyboard, melodica, glockenspiel, and accordion at various times; Herb Scher (right;
he also took this photo of the band
), who plays piano and occasional other keyboard stuff; and Clint Scheibner (unpictured), who would play a bass drum strapped to himself as though he were in a marching band. (If I think of it, I will youtube some footage of this permutation of Elastic No-No Band and post it in a future entry.)
Clint has moved on, and somehow Preston and Herb became official members of the band -- maybe just because they kept agreeing to show up to gigs. Earlier this year we added my former roommate Doug Johnson to the band; he plays a regular drum kit.
I think this is one of the songs that really takes off thanks to the band (even though the field-recording sound of the
Very Best Of... So Far
version of this song that I did by myself is kind of fun). Preston's groovy bass line and Herb's jazzy piano lead form the fun of the tune, in my opinion. Doug's good too, but I ain't gonna lie, this song doesn't require him to do anything too fancy -- but he'll wow you later in the album.
The recordin'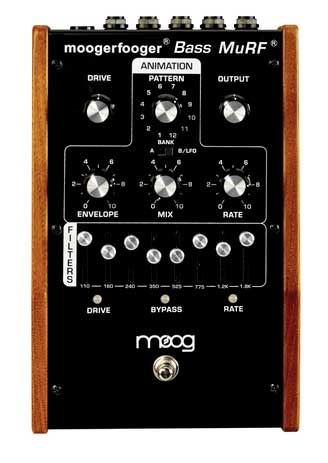 Matt was very excited to put a Moogerfooger filter effect on Preston's bass in
Pro Tools
. You can hear it during the bridges ("And I know that they taste like dung"). When Preston first heard the effect, he was very pleased and said it reminded him of a Ween song. I don't know Ween, so I just nodded, smiled, and changed the subject.
BONUS TRACK (FREE DOWNLOAD!)
-
What's up with this?
*
Cheese Fries (live - 18 Feb. 2007)
- This is the full 4-piece band doing the song at the Winter Antifolk Fest. It was the first time all four of us played together. This version is included on
No-No's (Leftovers and Live Songs)
.