"01. My 3 Addictions" - free download from Bandcamp
" 'My 3 Addictions' is now my new favorite Elastic No-No Band song. I enjoyed hearing it live before it was recorded. It's a well recorded folk song. If this was the 1990s, the Elastic No-No Band would be able to get a gig at the Peach Pit 90210-style with this one song. Bravo, brothers." --
Thomas Patrick Maguire
(Check Tom out at
our CD release show
.)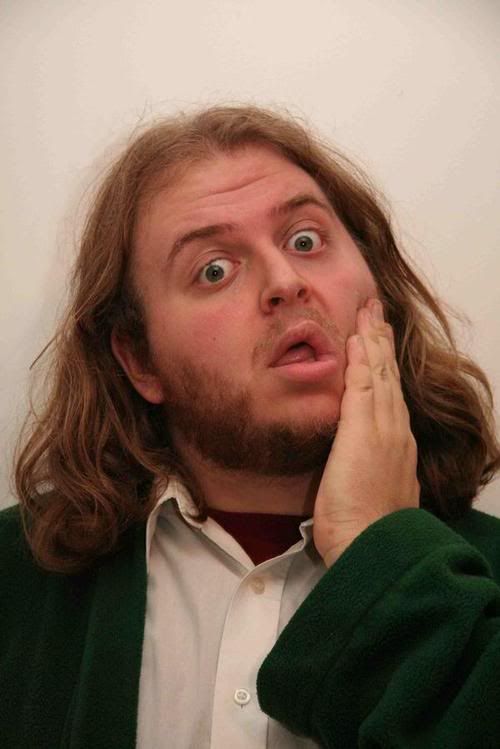 Hi, my name is Justin Remer (pictured left;
photo by Herb Scher
), and I am the leader of
Elastic No-No Band
, an antifolk, acousti-quirk pop band, with occasional '50s rock and country music tendencies.
And here it is. As that guy from Cheap Trick once said (and was sampled by the Beastie Boys on
Check Your Head
), this is the first song on our new album.
It's an album I started writing in January 2005, not knowing it would turn into the album it did, and not knowing it would take almost three years to complete. (That first January song is actually "Nobody's Wife (You're the One)," which is the last track on the CD, so you'll have to wait for that nailbiter of a story to come in about 20 days.)
The writin'
This tune got its start in May '05, if my journal is correct (and, frankly, why would I lie to me?). I had been going to New York's East Village and playing the Antihootenanny open mic at
Sidewalk Cafe
-- the home of Antifolk music -- and I had been doing that pretty much every Monday night since that February. It was just me alone, but I called myself "Elastic No-No Band."
I had tried out a number of new songs, including "You Think It's Wrong (To Sing Along)" and "Jeanette Is Working" that wound up on the lo-fi CD-R albums I was making at the time, using the voiceover recording equipment at NYU, where I went to film school. (I had graduated at this point, but was finishing up the editing on my thesis film. The film is about a guy in a motel room waiting for a hooker to show up, but then again, isn't every student film like that?) These recordings later wound up on
The Very Best of Elastic No-No Band So Far
, ENB's first official CD.
You can see the video for "Jeanette Is Working" below; it features ENB's bass player Preston Spurlock eating popcorn and lip-synching, even though he didn't play on the recording.
Meanwhile, this song "My 3 Addictions" is a rip-off. I took the strumming pattern of a song I had already done, "
Something You Should Know
," and changed the chords a little bit. (Click on the link, and you'll probably hear the similarity.) This greatly concerned me at the time, because I thought it was a bit early for me to be running out of ideas and having to cannibalize my own stuff, but now I realize that I have no original ideas and that's probably for the best.
According to my journal, I played this song for the first time at the open mic at about 2am, which is a luxury I could afford myself when I had no steady job and had time to worry about having original ideas. I remember
Frank Hoier
(pictured right; he plays harmonica on a couple of songs on this album) was an early fan of the song, especially the third verse about women who won't date me. Feeling very single at the time, Frank could relate to the idea of all the women he liked already in the midst of dating someone else. Unfortunately for someone, I still have this problem, but Frank does not.
The recordin'
The two most notable things about the recording for me are the cowbell and the Electribe.
The cowbell doesn't have much of a story. Our new drummer Doug Johnson liked the sound and used it. I liked it, and we kept it. The end.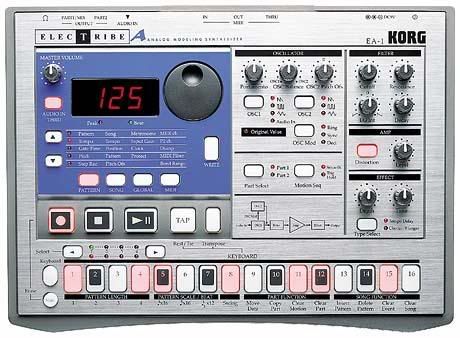 The Electribe is a synth/drum-machine type deal that Preston has frequently used in his
Sewing Circle
shows. And after all the other recording was done, Preston thought he would try to improv some bleeps and bloops over "My 3 Addictions." So Preston did a once-through with the Electribe, and most of it didn't gel, but there were some moments that were close.
So
Major Matt Mason USA
(who recorded the album; pictured left) and me, we were like, "That bit was sort of good, try and do
that
but more like
this
," and Preston just shrugged and said, "I can't." The problem with the Electribe is that if you twist a bunch of knobs and push a bunch of buttons to make different sounds, you can't recreate it for take 2. So we all stroked our respective facial hair, and Preston ceded that maybe it just wasn't working and should be scrapped.
Matt said, "But I like that sound right at the beginning." I agreed. And so that 2-second bleep-bloop at the beginning is all that remains of Preston's 3-minute improvisation.