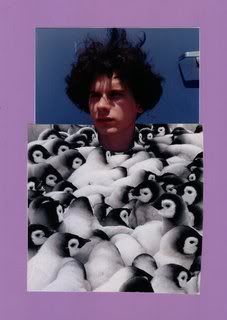 Toby Goodshank
(of [alphabetically] Bearded Witness, Christian Pirate Puppets, Double Deuce, Huggabroomstik, The Moldy Peaches, The Tri-Lambs... and creator of almost two dozen albums of his own) kindly shares these words about
My 3 Addictions
:
The new Elastic No-No Band album is fantastic! The instrumentation is about as lush as a rock band can provide without adding a pit orchestra. The vocal harmonies are on-point and layered to a rich effect.
The production is tighter than Steely Dan's asshole (as they say).
I find the disc to be an enjoyable listen the whole way through.